Conondale Hempcrete House 
Construction Commencement – May 2020
Designed by Sketchi Architects, this solar passive eco home allows for plenty of comfortable living space. It also has an off-grid solar system and rainwater collection set-up.
HempBLOCK walls protect against the harsh Conondale climate of hot summers, cold winters and possible bush fires.
Materials
HBA HempBLOCK walls
Natural renders
Timber roof structure
Locally milled hardwood
Recycled poly batt roof insulation
Insulated patio roof sheeting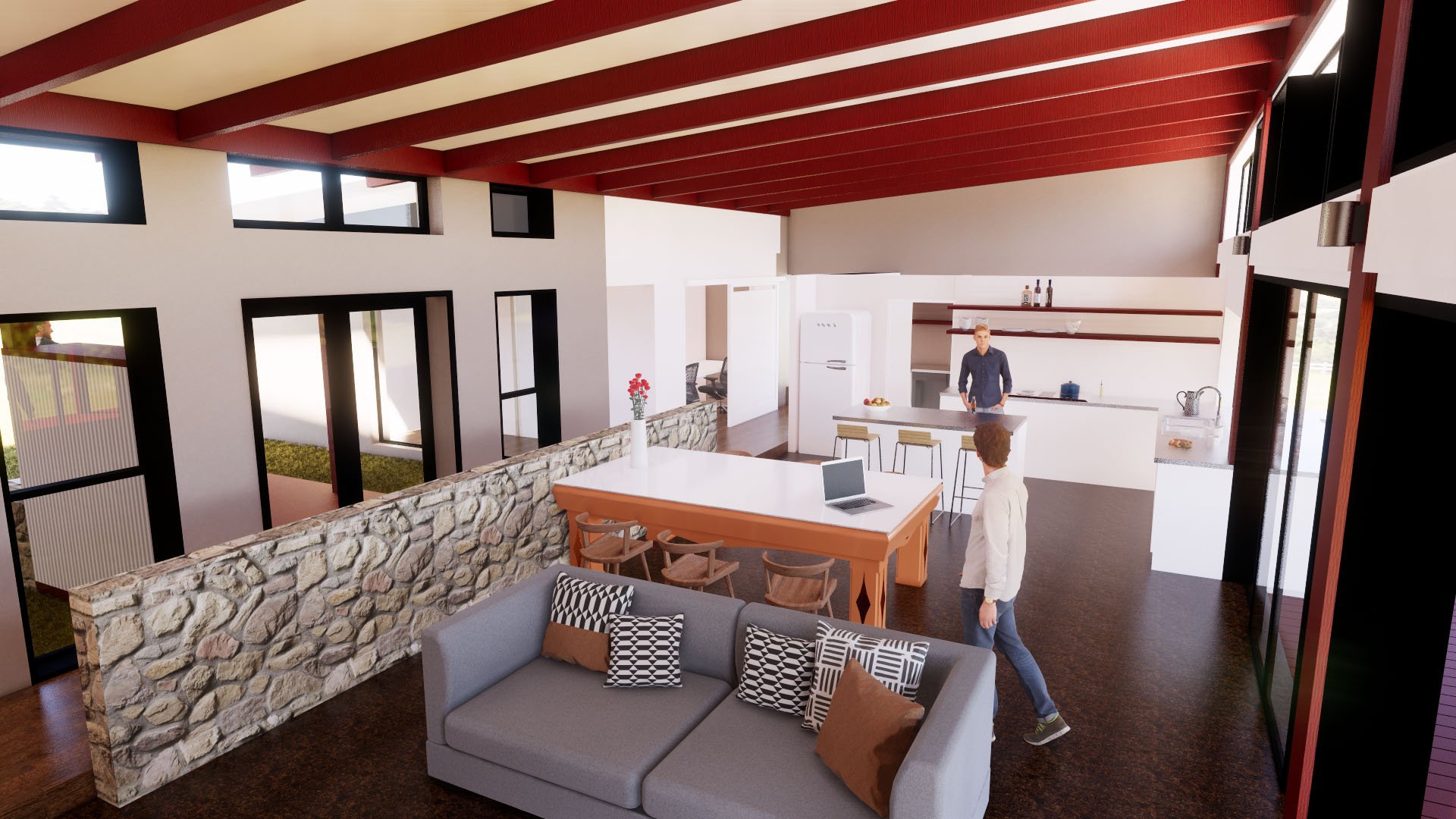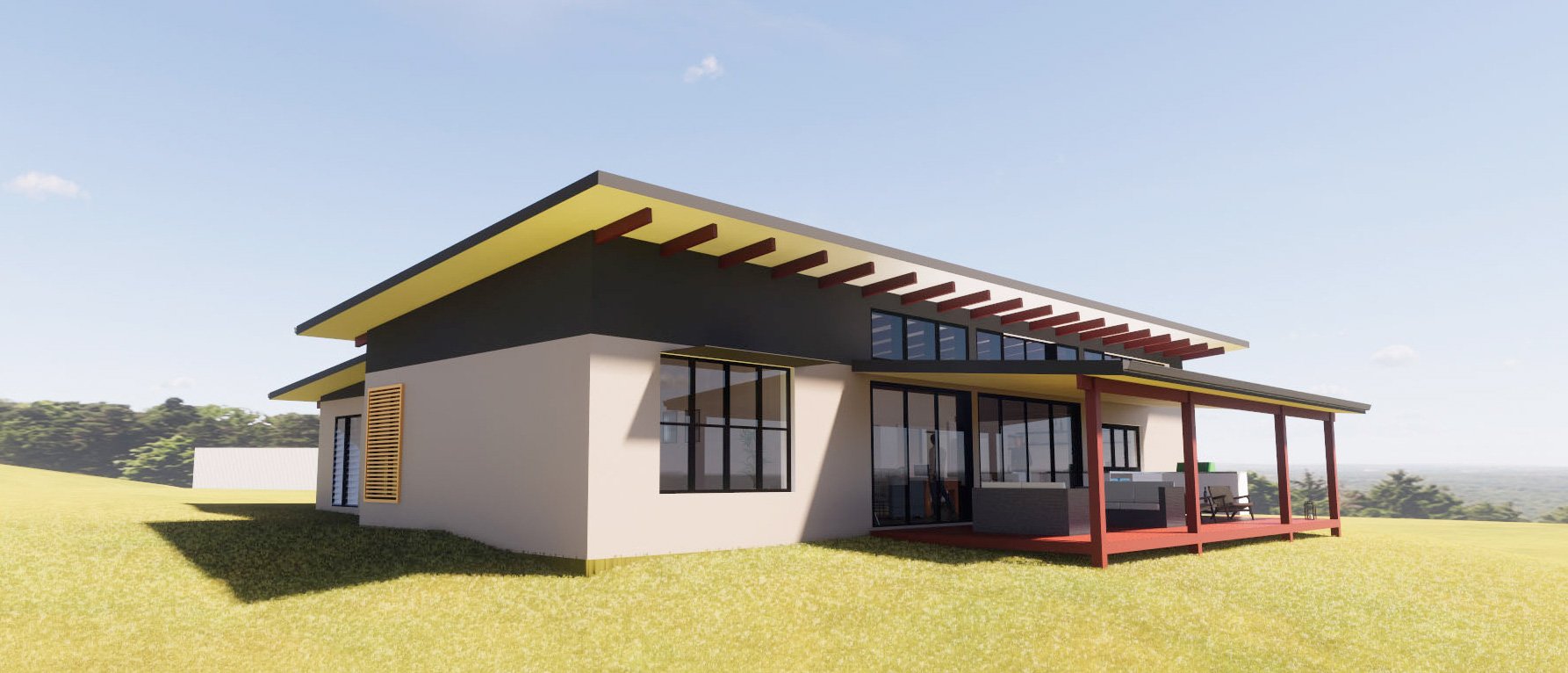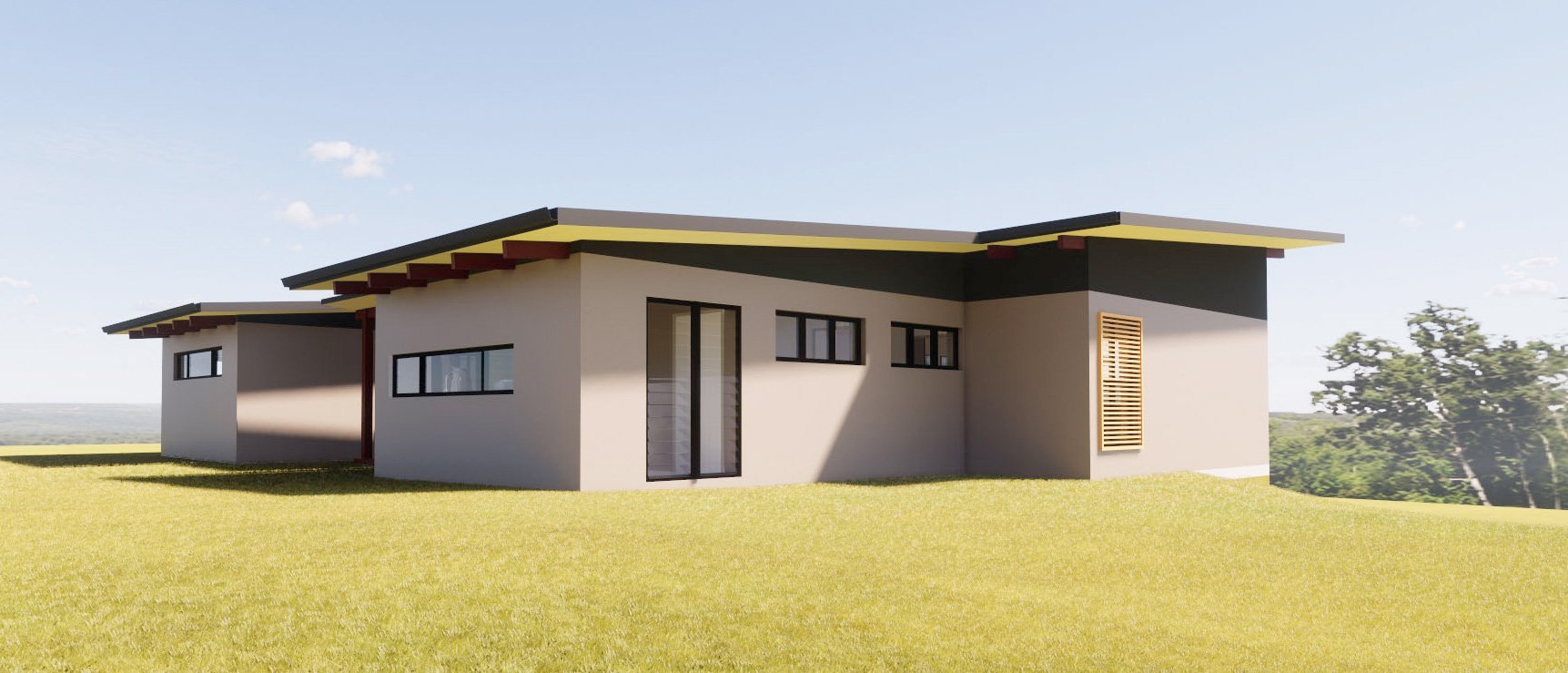 Click here to view a web-based 3D version of the model. Use your mouse, mouse wheel and keyboard controls to rotate, zoom and move through and around the model.  
Please open in Chrome browser. 
To discuss your construction project or for a personalised quote, call +61 (7) 5494 2210 today.